About Us



We are a professional manufacturer for various with ten series and totally more than hundred specifications,which have been widely applied the lines such as metallurgies, chemicals, mining, constructions, breeding, refrigerating industries and so on,in recent years,we've researched and developed various fans and welders with lower noise and high effciencies.

---

Our corporation covers an area of 5000m2,has formed into a modernizefd assembly line for with latest standard workshops and exquisite detecting facilites and intelligent stuffs,We also has outstand geographic conditions where is near number 104 national road,only 20km away from huangyang airport,and 1hours aways from wenzhou port,therefore,we have avery good communication on its unique appeal,excellent quality,novel shape,considerable after sale service and scientific marketing strategies.

---

We have extrraordinary power,In order to keep the trace with the international pump lines,we introduced three assembly lines with 90's standaras and level, Built up mechanical processing,realized digital CAD computer auxiliary design,and performed the dynamic management for whole production,meanwhile, we have been awarded the national industrial production license promulgated by national technique supervising bureau and commercial international quality conformity system and the quality credit able units by provincial and municipal ministres.

---

We have led the chinese pump lines and constantly develop and create with its superior reputation,positive enterprsing,pursuing the prominent and conminent and consummate services.
We sincerely hopeto strengthen the cooperatipon,advantages mutual exchange and common develop with personages in various circles,Cordially welcome domestic and abroad customers to patronize us for talking business.
in your country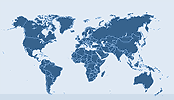 More information about our products and services are available on the internet pagees of your country.
Several Product Show